Colorado Mine Seed Mix package design
A seed card insert designed for education and awareness outreach.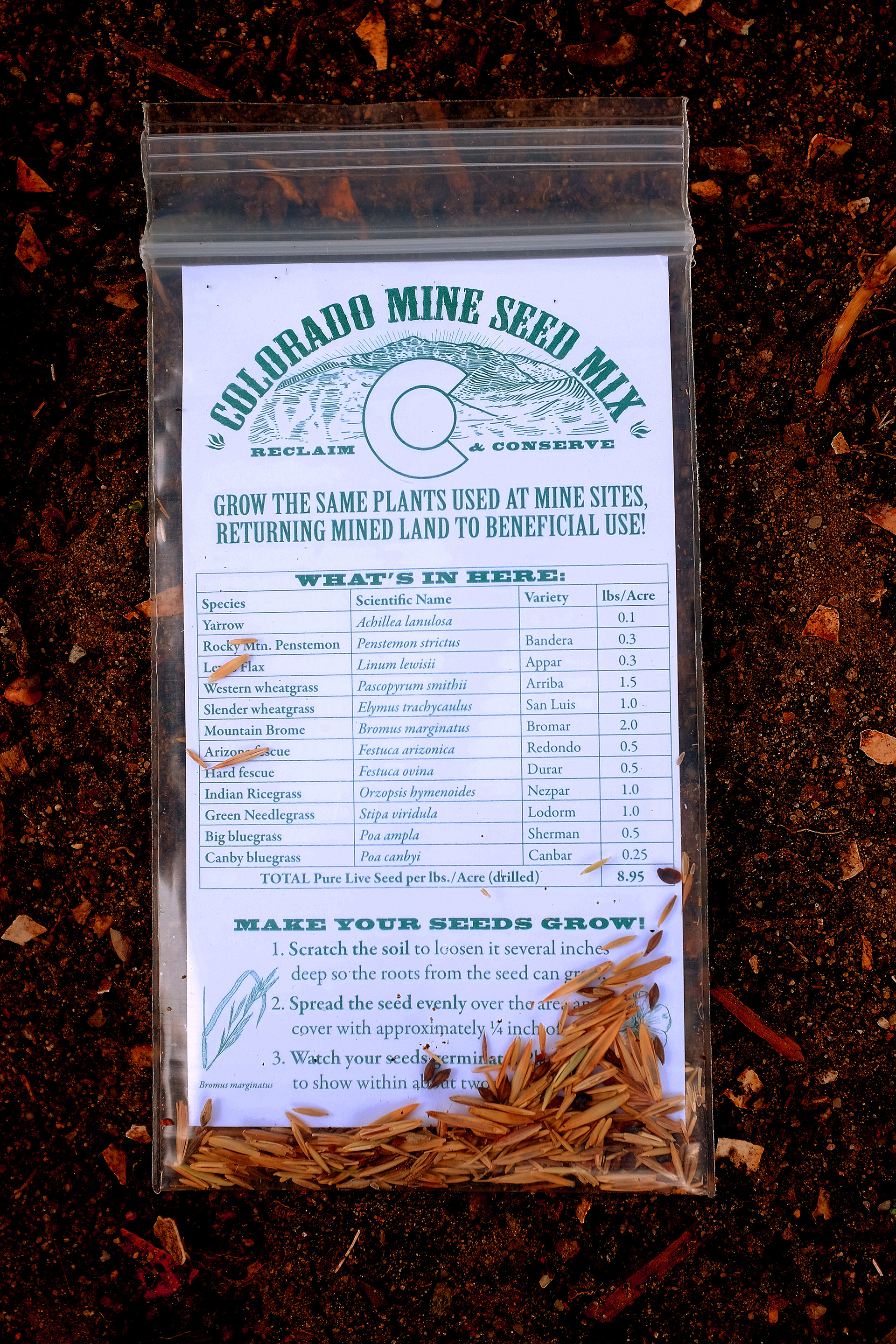 We created this seed packet as a handout item for the Colorado Division of Reclamation, Mining & Safety to distribute at educational and outreach events. Each packet contains the same revegetation seed mix used on mine reclamation sites in Colorado. Illustration was created by us for the package, along with a type treatment and slogan that helps to bring some "old west" fun to the piece.